Memorials
To Celibrate the Ones We Have Lost

Atim


We lovingly remember little Atim and the wonderful times at the park.
Dad: David Boisvert
Details
Published: 28 April 2008
Last Updated: 10 May 2008
Hits: 1933
Bella


In loving memory of dear Bella. Your family misses you very much.
Kathryn Kawka
Details
Published: 12 May 2008
Last Updated: 12 May 2008
Hits: 3588
Misty


September 1995 - September 2003
We have many wonderful memories of Misty out at Little Mountain Park that will be with us forever.
Barb and John Johnson
Details
Published: 19 May 2008
Last Updated: 20 May 2008
Hits: 1905
Sierra ( Johnson )


Our fondest thoughts go with Sierra who passed away several years back. Her best times were of playing ball and swimming with all her friends at the Park.
Lori and Lloyd Johnson
Shelby and Cole
Details
Published: 10 May 2008
Last Updated: 21 May 2008
Hits: 2280
Sierra ( Gallant )


Sierra was an awesome companion and friend and we miss her dearly. I hope she had a lot of friends at Little Mountain. We went for walks there pretty much everyday for the short 6 years of her life. Rest in peace my girl, love Mom and Dad. Kim and Jan.
Details
Published: 28 November 2008
Last Updated: 30 December 2008
Hits: 2009
Shelby ( Johnson )


Sadly, our little Shelby was taken from us after a brief illness. Everybody that met her was greeted with a big smile, a wagging tail and a quick check of your pockets to see if a cookie was hidden away. We'll all miss her dearly.
Thanks to everyone who wished us well in these sad times.
Lori, Lloyd and Cole.
Details
Published: 08 September 2010
Last Updated: 08 September 2010
Hits: 1924
Lexi

Sadly our friend Lexi passed away today, Oct.09/10 . She lived long and wonderful life, 12 years and 8 months. All our best to Wally and his mother.

Details
Published: 10 October 2010
Last Updated: 10 October 2010
Hits: 1849
Molly

My best friend Molly passed away on Saturday, November 13th after she unexpectantly became ill. I miss her terribly but think fondly of her when we are out at the park. Molly enjoyed her walks with her sister, Tuppence, and her best friends, Sadie, Polo, and Tiera.
Details
Published: 17 February 2011
Last Updated: 18 February 2011
Hits: 1867
Bear


Bear enjoyed his last day at the park on Thursday, May 5th. We didn't walk too far that day because he was having a bit of trouble breathing. We thought it might be from something he ate or ingested, but when he didn't eat his supper, we made an appointment for the vet for Friday morning. He jumped into the car enthusiastically as ever, probably thinking we were on our way to the park. Our appointment was for 10 am. They performed some tests and took some x-rays, and discovered he had a large tumour in his throat. We were about to give the ok to put him to sleep, when he went to sleep on his own. He was very peaceful, and was not struggling or fighting.

He loved the park and his walks with his lifetime partner Sheba, and his newer pal Rocky. Bear would start to nag around 11 am every day if we had not already showed some signs toward heading out. We have been very fortunate to have known Bear all of his life, and to have shared in his unconditional love for the last 4 years of living with us. He has left us with wonderful memories.

Thanks to everyone at the park that helped make Bear's visits so enjoyable
.

Bob and Shane



Details
Published: 08 May 2011
Last Updated: 08 May 2011
Hits: 1935
Butch

Hello Everyone

One month ago, Butch was enjoying long walk with me and meet many his new friends at the Little Mountain Park before his time to go. He had lymphosacoma cancer in his neck and so fast spread in his body. Vet told me that it would take about 2 or 3 months left but it is not only 1.5 weeks.
Sad News, My beloved Butch passed away yesterday afternoon. Finally, He went a special place reunite his mother Babe, sister Sweetie and his best friend Tig, now they run and playing together, no more suffering. He was telling me let me go and good bye, took him to the vet and shot sedative him when vet walked away. He was licking all over my face, means Thank you for taking care of me whole his years and give me comfort. I cried. I believe that God does have a special place for your pet to be cared for until you go to pick him up and cross the bridge together, never again to be seperated. I so miss him.
One day, I will go back to the park.
Thank you,

Charlene Arnold

March 27 2002 to November 19 2011


Details
Published: 21 November 2011
Last Updated: 23 November 2011
Hits: 1835
Sheba


Sheba - December 31st, 2000 to May 26th, 2012
We regretfully announce the loss of our girl Sheba on Saturday, May 26th, 2012 at 3 pm in the afternoon. Sheba was at the park every day up until Friday. On Wednesday she struggled to get into the car to come to the park and again to go home. Thursday was more of a struggle, but Friday the strength wasn't there. Our vet, Dr Larry Adelman of Seven Oaks Veterinary Hospital, came to our home and put her to sleep in her favorite place in our garden. She was being hugged by both of her owners and showed no sign of fear and just gently left us. Sheba loved adults, children, animals, plants, sticks, rocks, and anything her nose could contact..
She was predeceased by her lifelong friend Bear on May 6th, 2011, and leaves to cherish her memory her best friends Rocky, and Shadow. She was greatly loved and will be much missed by her owners, and her friends at Little Mountain.
Bob Wilson and Shane Rice

Details
Published: 27 May 2012
Last Updated: 27 May 2012
Hits: 1862
Charlotte



We had to let our beloved Charlotte go after she lost her brave battle with cancer. She loved coming out to the park for walks and always traveled at her own pace. She will be dearly missed by her family. We will always love you Charlotte. Mom, Tessa and Bandit.
Details
Published: 29 May 2012
Last Updated: 29 May 2012
Hits: 3610
Leela/Hope

Leela/Hope
This beautiful collie was taken to Birchwood Animal Hospital after being found wandering the Quail Ridge area. She was almost totally blind, horribly matted, very old, sick and frail, and had been on her own for awhile. In spite of the efforts of many people her owners could not be found. Her last days were spent in comfort, being loved and cared for thanks to the wonderful staff at Birchwood, who called her Leela. She was called Hope by the good people at Winnipeg Lost Dog Alert. We may never know her first name, but at the end of her life she was loved and will not be forgotten

Details
Published: 15 September 2012
Last Updated: 15 September 2012
Hits: 3600
Stewie

Darlene and Maisy lost her best friend Stewie.

Details
Published: 03 January 2014
Last Updated: 03 January 2014
Hits: 1796
Cole


Cole passed away on Wednesday February 12th. He lived a long and happy life with Shelby and Sage. Never passing up playing with all his friends at the park, going for a swim at the lake, chasing his ball and finding a good stick to chew on. We will all miss him. A happy tail and a big kiss were Cole trademarks.
Love Mom, Dad and Sage
Details
Published: 14 February 2014
Last Updated: 02 March 2014
Hits: 1931
Zorba


Zorba and Harley together, the good times.
L.M.P. used to be Zorbas' home away from home He frolicked there with his brother Harley; Zorba met countless dogs his love for dogs and people is a memory his mommy Esther is never going to forget.
With tears in my eyes yes, I miss Zorba 24/7. Love Harley, Channa
and Mom.

Details
Published: 06 September 2013
Last Updated: 27 June 2014
Hits: 2040
Casey

Sad news, I ran into Debbie at the park today and she informed me the Bonnie and Norms pup Casey had passed away very suddenly at home. All our hearts got out to you in these sad times.
*picture was sent to me by one of our members.
Details
Published: 08 October 2014
Last Updated: 24 October 2014
Hits: 1860
Sheena

Sheena passed away on Monday, October 20 from lung cancer. We had even been
for a walk on Saturday. Other than heavy panting and shortness of breath
she was still raring to go.
I'm sure we explored every park in the city and surrounding areas. She
loved to explore new places and meet new people and make new dog friends.
She could sniff out a treat a mile away. (the dog treat manufactures are
bound to see a drop in sales) We're still waiting for her to ask us to take
her for a walk or better yet a car ride.
She will never be forgotten.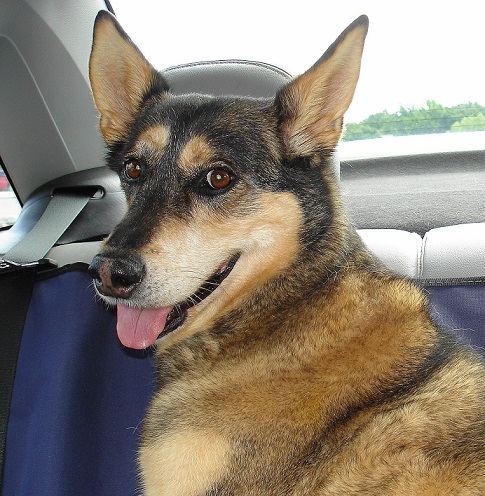 Barb & John Johnson
From all of at LMP we will miss her everyday.
Details
Published: 24 October 2014
Last Updated: 08 November 2014
Hits: 2037
Tuppence




There has been such a void in my house since I lost my precious Tuppence.My little Cavalier King Charles was almost 12 years. She loved being around people who would pet her and Tuppence would feel very comfortable sitting on their feet. She loved going to Little Mountain Park and seeing all her friends.
However, the morning of May 27/15, she was having a very hard time breathing and I knew her heart was finally giving out.We had one last "wagon ride" in LMP. Because I could not stand to see her suffer, I phoned the vet. However, before we got there she passed away in my arms at home.
I am grateful for every minute we had together and the opportunity to love such a wonderful little girl. Her " Big" little brother Barley and myself miss her so much already.
Rest in peace little girl. Run to Rainbow Bridge. See you there.
Love mom and Barley






Details
Published: 31 May 2015
Last Updated: 31 May 2015
Hits: 1775
Dudley

Safe Journey Dudley
Dudley 2002 - 2015


Details
Published: 04 July 2015
Last Updated: 04 July 2015
Hits: 1823
Sadie

This summer we lost a dear friend, Sadie. She was a wonderful little girl with a true explorers heart. All the our best to Brenda in her sad times.

Details
Published: 11 October 2015
Last Updated: 11 October 2015
Hits: 1793
Bandit


Bandit became part of our family when he was 7 yrs old and passed away today at 16.
He loved to come to the Park and run for the sheer joy of running. He was a sweet boy and will be missed by his family. Rest in peace little buddy. Love Mom and Tessa.
Details
Published: 09 February 2016
Last Updated: 09 February 2016
Hits: 2944
Sierra

We are very sad to announce the passing of Sierra on Monday Sept 26. She will be deeply missed by owner Ron Gerth and Aunty Monica and all her friends both human and animal at Little Mountain Park. Condolences from everyone at Little Mountain Park.
"Dogs come into our lives and leave paw prints on our hearts, and we are forever changed"

Details
Published: 29 September 2016
Last Updated: 29 September 2016
Hits: 1780
Kennie

We lost our dear friend Kennie yesterday. He was a beautiful Irish Water Spaniel who loved his walks at the park. Kennie lived a long life of 13 1/2 years. He will be missed by all. We wish Karen and her family all the best.

Details
Published: 28 December 2016
Last Updated: 02 January 2017
Hits: 1474
Kanada


Our dear friend Donna lost Kanada today. Our hearts go out to you in these sad times.

Details
Published: 09 January 2017
Last Updated: 13 January 2017
Hits: 1693
Rogue

Our dear friend Rogue passed away. She was a wonderful girl who loved her walks with all her friends and a good scratch. We'll miss her dearly.

Details
Published: 09 January 2017
Last Updated: 13 January 2017
Hits: 1509
Tessa

Beloved Tessa, my warrior princess. Rest in peace my sweet girl. You and Charlotte and Bandit are together again.



Details
Published: 26 January 2017
Last Updated: 26 January 2017
Hits: 2138
Ookpik

Ookpik passed away at my place. I last spoke to him and petted him at 0300 hrs by the front door inside mat.

Woke up at 0700hrs and he was gone, stretched out and cold on the mat.

It took a bit to package him up. He was a bugger to get out the front door and into the back of my truck.

I took him to the crematorium. And I have since picked his ashes up.

His passing has been very tough on Kim.

Socrates and Sputnik, his step brothers are ok.

Ookpik had a great life with Kim and his various step brothers and sisters over the 8 years we had with him.

Mike

The attached picture is of Ookpik and Socrates with Blue, the first time they met Blue in my backyard.
Blue unfortunately did not survive a rabbit catching enterprise with Ookpik when the combines where harvesting the crops across the road from Kim's house.
Blue had not taken the Work Safe program.

Details
Published: 15 September 2017
Last Updated: 15 September 2017
Hits: 1577
Trixie

We lost a very dear old friend last night. Our Cole's best friend Trixie passed away. She just became tolerant of Sage before moving out to Sanford. Trixie was a sweet loving girl and always welcome at our house. All our best to Judy and Andy in these sad times.

Details
Published: 20 September 2017
Last Updated: 20 September 2017
Hits: 1533
Nigel

This past weekend we lost one of our oldest and most dear friends. Nigel was a wonderful little guy and a joy to be with. The park will be a bit emptier without him. He joins his brother Koda across the bridge. All our best to Sue and Jim in these sad days.

Details
Published: 22 November 2017
Last Updated: 22 November 2017
Hits: 1354
Sad News

Sad news from yesterday, Irene's, Bailey pasted away. He was always a welcome walker in the group and never missed a Blessing for the Animals. All our best wishes go out to Irene in these sad days.

Details
Published: 30 October 2018
Last Updated: 13 December 2018
Hits: 1408
Sad News

I just heard yesterday that our friend Carolyn lost her dog Heidi after a lengthy illness. She was a wonderful girl who was great to walk with. Always keeping tabs on everybody. All our warm thoughts go out to Carolyn in these sad times.

Details
Published: 07 December 2018
Last Updated: 13 December 2018
Hits: 1236
Tikka

We lost a very dear friend in Tikka. All our best go out out to Kim in these sad days. Tikka was a joy to be with for all.

Details
Published: 15 December 2019
Last Updated: 15 December 2019
Hits: 439
Arden

We lost one of our family members on Monday. Arden has passed away. She was a good friend and loved her walk with her extended family. All our best go out to Brenda in these sad times.

Details
Published: 11 March 2020
Last Updated: 11 March 2020
Hits: 292
Bonnie

Here is a picture of my families Irish Water Spaniel , Bonnie. We grow up on our farm at Pine Ridge together (before it became Birds Hill). Bonnie and I were born on the same day, May 13th. three years apart! Our family got her from a breeder, Denise Grey who lived near the Oasis Camp ground area . She was a wonderful dog and took good care of myself and my sister when she was born in 1965. She didn't think to much of this thing mom and dad brought home in the beginning but after awhile it took! She put me in my place a few times after pulling her ears and tail. She would run down the trail, come back full boar and swing her hips out and send me flying into the woods. A couple of rounds of that and I learned my lesson! I miss her so.

Details
Published: 11 July 2020
Last Updated: 11 July 2020
Hits: 145
Ruff McDuff


On March 17, 2006 I won the doggy lottery. That's the day I met and went to my furever home with my new parents.....to say their lives changed that day is an understatement. They doted on my every whim and I ruled the roost from day 1. I got walks every day, rain or shine, 30 below or 30 above. I went to my favorite place at least twice a week; Little Mountain Dog Park, where I could see my 4 legged friends and send and receive my weekly Pee mails. When I got lonely, Mom and Dad got me a younger girlfriend. Ms. Pat E Kakes was a bit of a pain in the ass at first but she soon became my trusty sidekick and has been by my side for the last 14 years ?.
As I've gotten older and my mobility has started to fail me, my Mom and Dad have helped me out as much as I need. On the couch, off the couch, on the bed, off the bed, up and down the stairs, they lift and help me and keep me company outside at all hours. But it's time for the next chapter. It's time to hit the rainbow bridge and visit with my friends and family who are waiting on the other side. Don't be sad Mom & Dad because I will be watching and waiting, and I will see you again! Take care of Pat E Kakes for me and keep the rabbits out of my yard!
Love Furever
Ruff McDuff
Jan 17, 2006 - March 23, 2021
Ps. Thanks for that great big steak Dad??
Details
Published: 25 March 2021
Last Updated: 25 March 2021
Hits: 17
Java June 15 2021
Our friend Java passed away at the age of seven. All our best wishes go to Gwendy and Rob in these sad days ahead. Java was a wonderful girl full of energy and always up for a good play. She will be truly missed by all.Our friend Java passed away at the age of seven. All our best wishes go to Gwendy and Rob in these sad days ahead. Java was a wonderful girl full of energy and always up for a good play. She will be truly missed by all.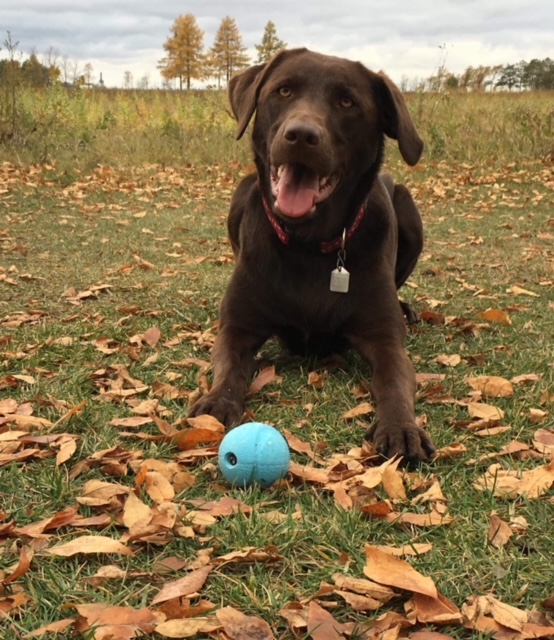 July 12 2021 Bailey
Sad day today. Thorunn and Vince lost their girl Bailey. She had a wonderful sprit and a joy to walk with. She will missed by all of us at the park.
Hanna
We lost an old friend. Hanna pasted away this summer. She was a great little girl who put up with all of her friends at the park.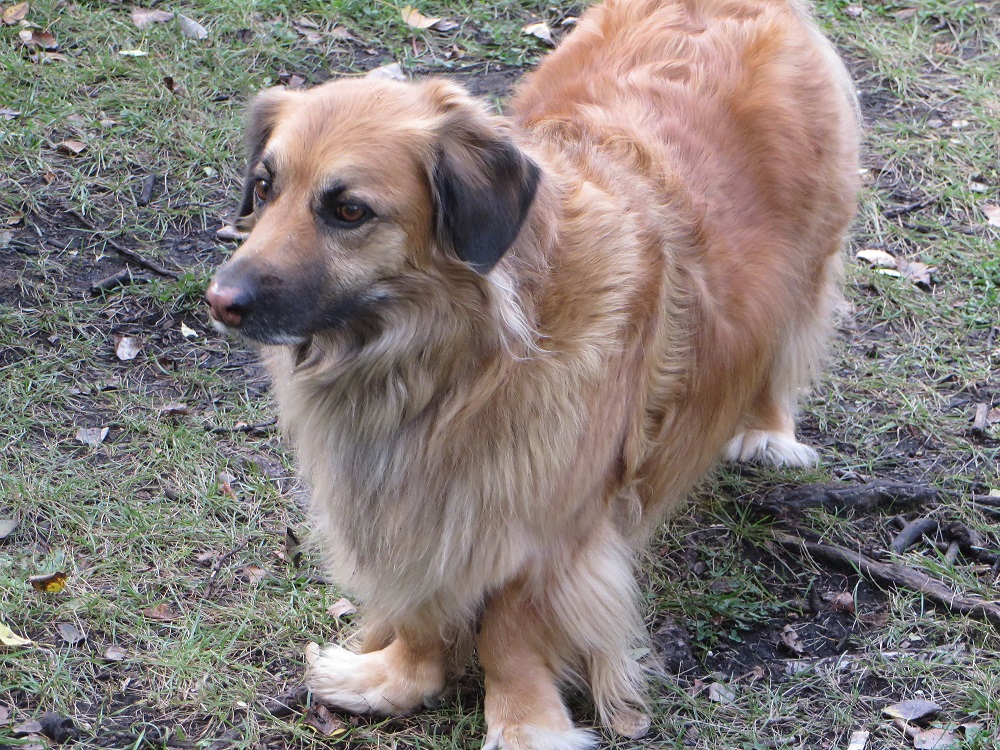 Sage Oct.28 2021
We are heartbroken to announce that our sweet girl Sage passed away this afternoon at the age of almost 11 years after a very brief illness. She loved her adventures at the park with all friends. She was our beautiful girl and will be missed to the moon and back…Fly free wee girl.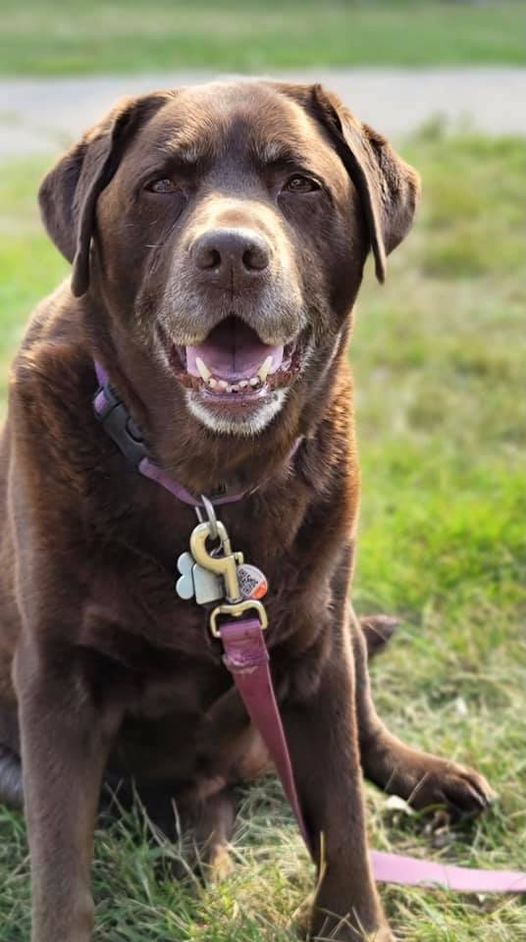 Sheba
Nov. 26 2021 We lost our beutiful little Sheba.
Hi all. I received some very sad news this morning. Our friend Sheba passed away. All our best go out to Wally and his family in these sad days ahead. Sheba was a wonderful Doberman. Always busy cheering on the Montreal Canadians. She will be truly missed by all.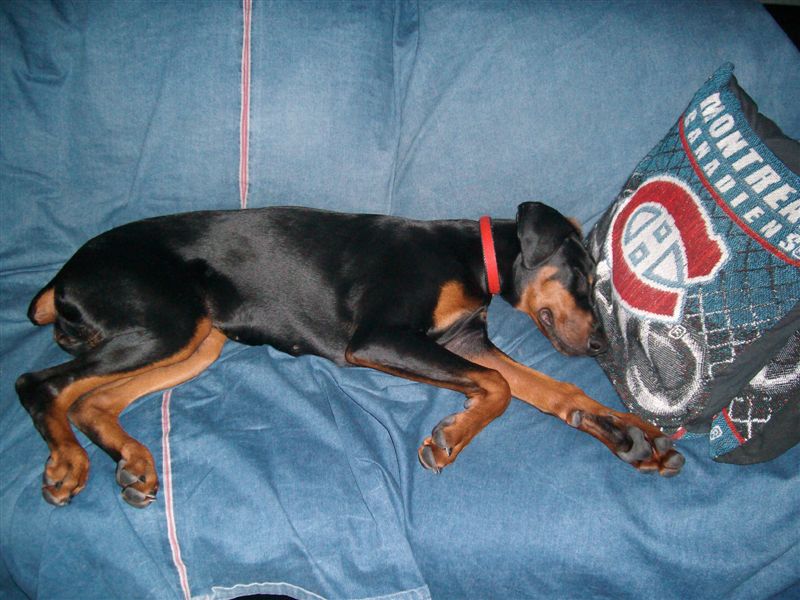 Jan. 07 2022
Annie and Jake
We lost two our friends a week apart. Annie and Jake two beutiful German Shepards. All our best to Pat and Keith. They will be forever missed by all.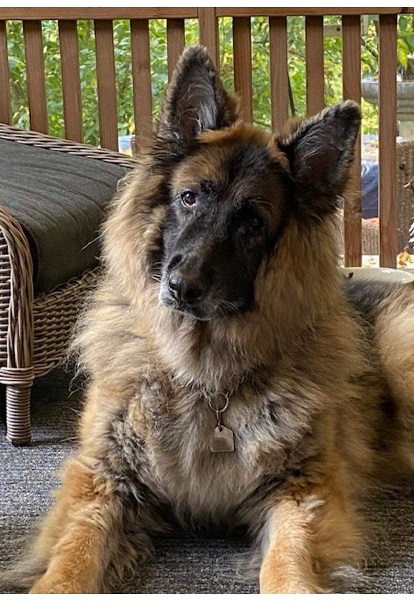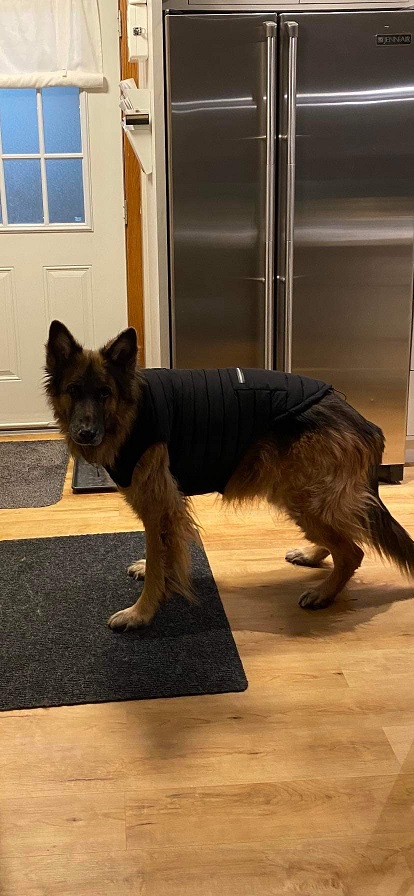 Augie March 21 2022
Today was Auggie's last ride, trip to his favourite dog park and round of fetch! He has, had a wonderful 13 yrs and 10 months! Living his life to the fullest the only way a Lab could. The adventures he has had, the ones we can tell you about and some we are sure we do not want to hear about! Sweet boy may you have many more adventures, rounds of fetch with all your dear friends Abbey, Innu, Jake and Annie. Just to name a few. We love you and are broken hearted
I will always rember Augie and our beach days together. Oh how he loved that!
Molley
Sept. 17 2022
Just received the saddest news.
Thorunn and Vince have lost their girl Molley very suddenly. All hearts go out to them in these sad days. Molley was a wonderful girl who loved everyone she ever met. She always made our walks at the park very special.
We all feel for your loss.
Aura Nov. 04 2022
Saddy our Aura passed away. We wish all the best to Dave and his family. She came along way with her friends at the park.
Nov. 18 2022
Juicy.
Sad news. Donna's Juicy passed away. She was a wonderful little girl to be with.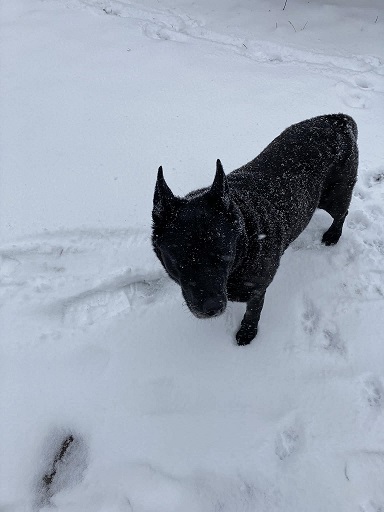 Quinn
Dec. 15 2022
I just received the saddest news. Our dear friend Quinn past away. We all miss her beautiful blue eyes and happy wagging tall. All our best to Lori and her family in these sad days.